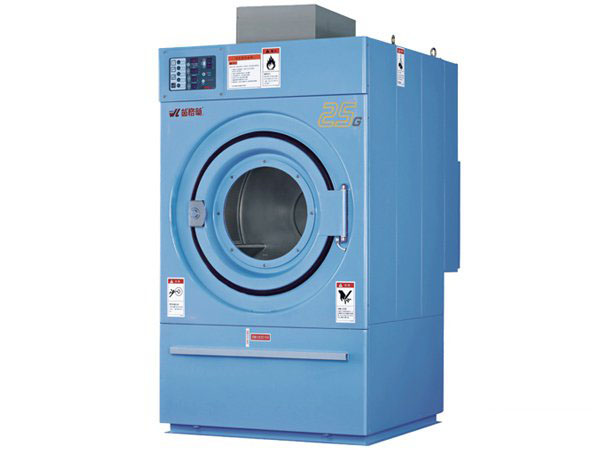 Automatic Dryer
Model:ENA-25G
Multi-function Dry and Safety
Clockwise and counterclockwise rotation of the internal tub is computer controlled.This is combined with a frequency inverter control, providing 6-step speed of internal tub to reduce tangle of dry clothes.
A humidity sensor is applied to monitor the dry condition and prevent clothes from shrinking.
Equipped with 2 types if drying and cooling timers, allowing the machine to perform 2-step drying and cooling motions according to clothes types.
Incase abnormal temperature occurs, a buzzer will sound for safety protection.
The door is equipped with a safety switch.This prevents operator from damage caused by door opening when the machine is running .
Allows for 2-step processing.
Excellent Durability and Quietness
The steel plate of external housing is paint-baked and anti-rust treated. The internal barrel is manufactured from stainless steel with special structure design, featuring excellent durability. The machine exhibits significantly lower noise than competitive models.
Outstanding Operational Performance
The entire structure height is designed to meet ergonomics for convenient operation. Once you place clothes into the machine, simply select your desired drying mode and start the computer, then the machine will perform fully automatic operation.
Extra Large Capacity High Efficiency Drying
The over-sized internal barrel is suitable for drying lots of clothes. The interior of the machine is designed with turbulent type convention port, which is combined with the use of 4 agitating rods for ventilation and fast drying of clothes.
Mode

ENA-25G

Loading(kg)

25kg

Total capacity

1.15kw

Drum

Diameter(mm)

900 mm

Gas tube

1/2"

Depth(mm)

800 mm

Fuel gas type-liquid gas

Liquefied gas

Capacity(Liter)

508L

Consumption of fuel gas

1.45kg/h

R.P.M

38rpm

Duct pipe

Φ200mm

Punch hole

Φ6mm

Power supply

3ph 220v/380v 50/60Hz

Air flow

25m3/min

Distributed electricit

2.0mm2/2.0mm2

Door dimension

Front

Φ560mm

Maximum current

6A/4A

Rear

*

Breaker

15A/15A

Controlled by

CS-168

Dimension

1020Wx1290Dx1955H

Motors

Drum motor

0.4 kw×6P

Net weight

460 kg

Blower

0.75 kw×4P